Happy Saturday Hustlers!
I am $29,268 in debt.  $1,300 of that is on credit cards and $27,966 is student loan debt.
I know.  It's a lot.  It sucks.
But check this out–those who graduated in the class of 2013 have an average of $35,200 in student loan debt.  This is another reason why I am better than the youths running around today.
When I was taking out my student loans I was like: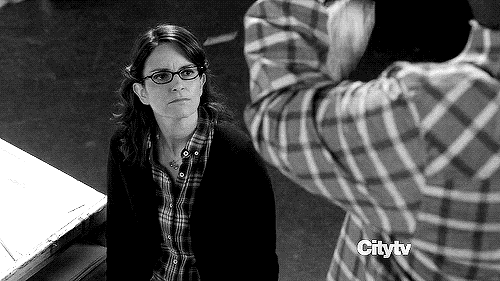 When I saw my first monthly bill I was like:
All of my friends told me to consolidate my loans.  Consolidation sounded like it would save me money and simplify the process.  Unfortunately, when I looked into it I found out that while my monthly payment would decrease, my interest would increase on the majority of my loans.  This increase in interest would be much more costly for me in the end.  The Direct Consolidation Online Calculator was the most useful tool I found to help me figure out consolidation.  Although, if you have a lot of private loans you might want to use this calculator instead.
After college I did a year of Americorps.  This deferred my student loan payments for one year and gave me a $5,550 lump sum at the end of my year of service to go towards my loans.  This helped give me time to figure out how the heck I was going to make it work.  It also helped me get my first year of the obligatory ten years of public service for Public Service Loan Forgiveness.  I never qualified for Income Based Repayment because of my income, but I know it can be a lifesaver for those with government loans.
I don't know about you but when I graduated I wasn't sure who my loan providers were because they had changed a thousand times.  I also wasn't sure exactly what my debt was all together.  I logged on to freecreditreport.com to check it out.  I picked them because I couldn't get their jingle out of my head.  Here's the truth about freecreditreport.com: it's a freakin hassle!
I just recently discovered Credit Sesame.  It is COMPLETELY free–you don't even need to enter in your credit card number.  It updates constantly and even has a killer app for your phone.  It helped me figure out my debt, monitor my credit score, and come up with debt payment strategies.
How about you?  What has helped you with your student loans?